Interested in a career in Real Estate?
At Exit Truly Home Realty We Believe it's about you! Are you looking to be a part of a successful office with a family like culture? Do you believe in
putting your clients' needs first? Are you self-motivated, organized, willing to adhere to deadlines and constantly looking to engage in professional
development? If you answered Yes to these questions, then let's have a conversation today! As a real estate agent, you should be a part of something
better because at Exit Truly Home Realty we believe in changing lives!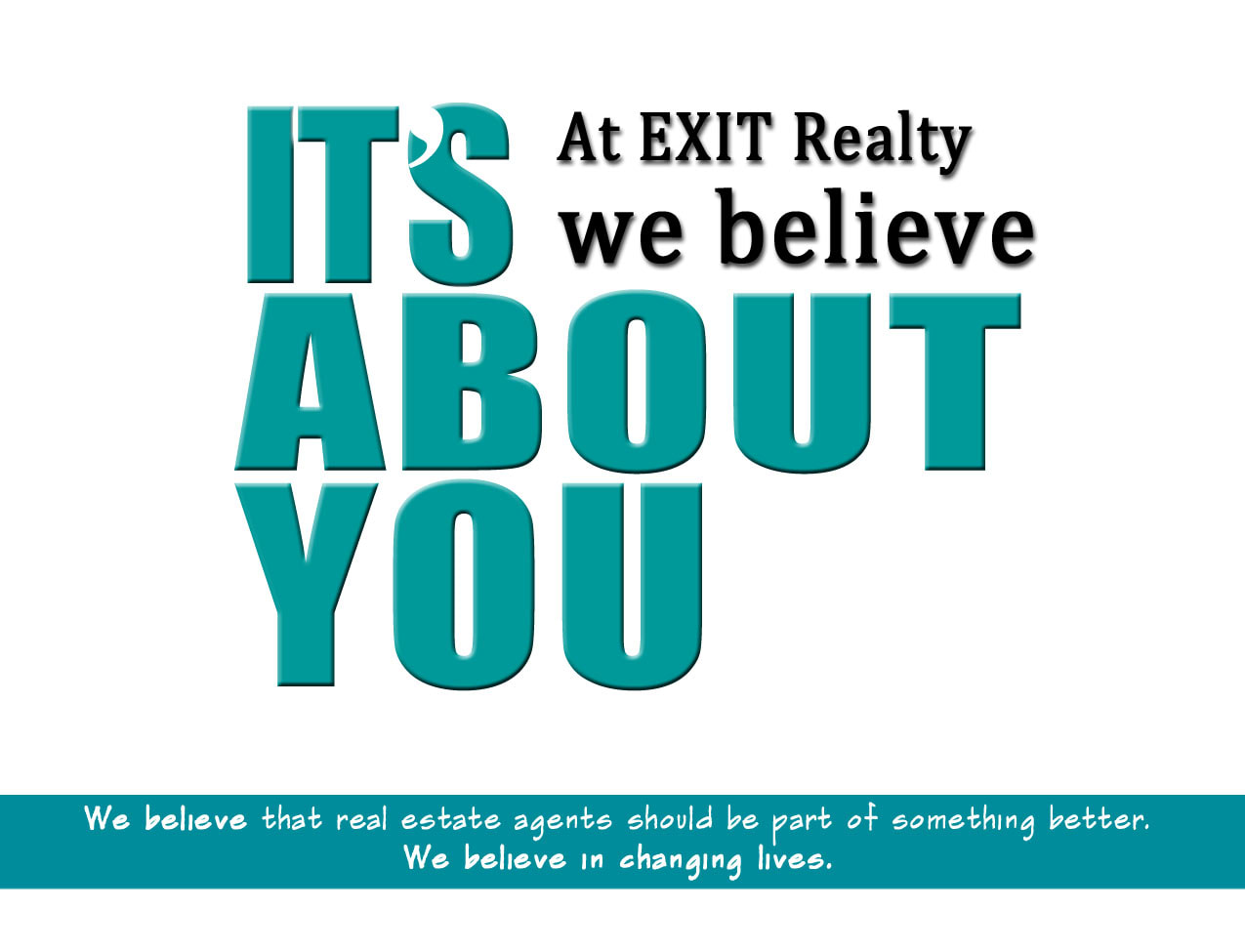 EXIT Realty Corp. International helps people live their why and real estate is our how. Disrupting the real estate industry since 1996 with our unique business model, we are a company founded and built on human potential focused on one thing; delivering exceptional consumer experiences. Every EXIT Associate and the clients we serve are backed by experience, dedication and a proven commitment to people first.

In addition to earning a competitive commission split, our formula of unlimited earning potential is the #1 reason why savvy REALTORS® are switching to EXIT Realty. What else sets us apart? Truly innovative technology to enhance communication and connect you with the human behind the device; training and mentoring to help you find your very best self; marketing and advertising tools to help you get noticed; lead generation to keep business flowing and leadership throughout the nation to support you along the way.
THINK RESIDUALS!
10% Sponsoring Bonus
Equivalent to 10% of the gross commissions earned by each person an EXIT Associate recruits, payable to the sponsor via EXIT's head office, not deducted from the recruit.
7% Retirement Residuals
Sponsoring Bonuses convert into 7% Retirement Residuals when an EXIT Associate takes a break from real estate or retires. The EXIT Associate can further enhance these residuals during that time by continuing to sponsor.
5% Beneficiary Benefits
Thanks to a pre-determined beneficiary, an EXIT Associate's Retirement Residuals convert into 5% Beneficiary Benefits, which provide security for their loved one for as long as their recruits stay with EXIT and generate sales.